Structured Cabling Solutions
The year your business started plays a huge difference in how your business's infrastructure is designed and performing.
Data transfers,
lightning fast.
Copper and Fiber Solutions
Twinstate Technologies specializes in copper, and fiber cabling solutions.
Increase Uptime
The design is guaranteed to increase availability and uptime, with less room for human error.
Save Time and Money
Saved time = saved money. You'll spend less time fixing things, making moves, adds, or changes so you'll have more money to invest in other critical business areas.
How it Works
Cable Plant Solutions
Cabling is the process by which a network cable—the medium—transfers information between multiple devices, like computers, routers and storage centers. We specialize in copper, and fiber cabling solutions.
Do you have a dedicated data room, or are your cables, servers and other infrastructure thrown into the closest closet? These factors can make it or break it when it comes to the exceptional performance of your systems.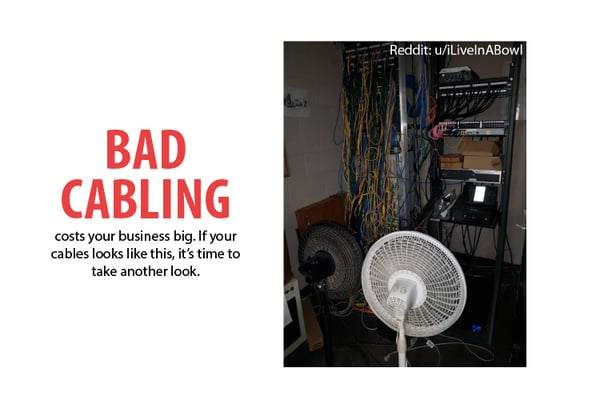 "This overall experience has given us so much peace of mind. I don't have to worry about our network while working with Twinstate's team."
Chris Sidletsky | Infrastructure Specialist
Meet Your RCDD
Bad Cabling costs your business big. If your cables look like this, it's time to take another look...
Let's Get Started
Cabling Done Right the First Time
Get the conversation started, just fill out the form below to begin.